18k yellow gold band
04-24-2013, 07:42 PM,
dreamingofbling


The Florentine


Posts: 462
Threads: 41
Likes Given: 6
Joined: Jan 2013
18k yellow gold band
I also have an 18k yellow gold band, size 7.5- 8. It is super comfortable to wear too!

It is about 3 mm wide with engraving on the edges.

It is a vintage band, but I can't wear yellow gold so hopefully I can pass it in to someone who will enjoy it. The gold is such a beautiful rich colour I can't bear to rhodium dip it, but that it always an option for another buyer.

Asking $150 including shipping.
---
04-24-2013, 07:46 PM,
dreamingofbling


The Florentine


Posts: 462
Threads: 41
Likes Given: 6
Joined: Jan 2013
RE: 18k yellow gold band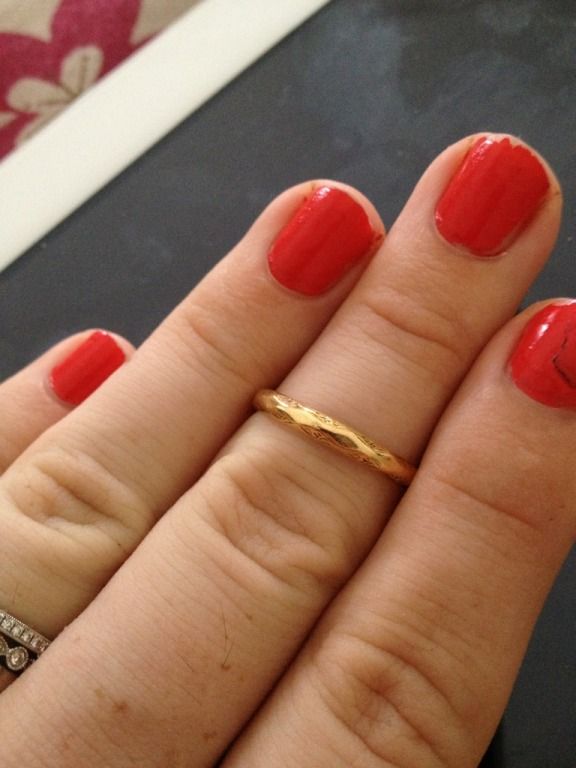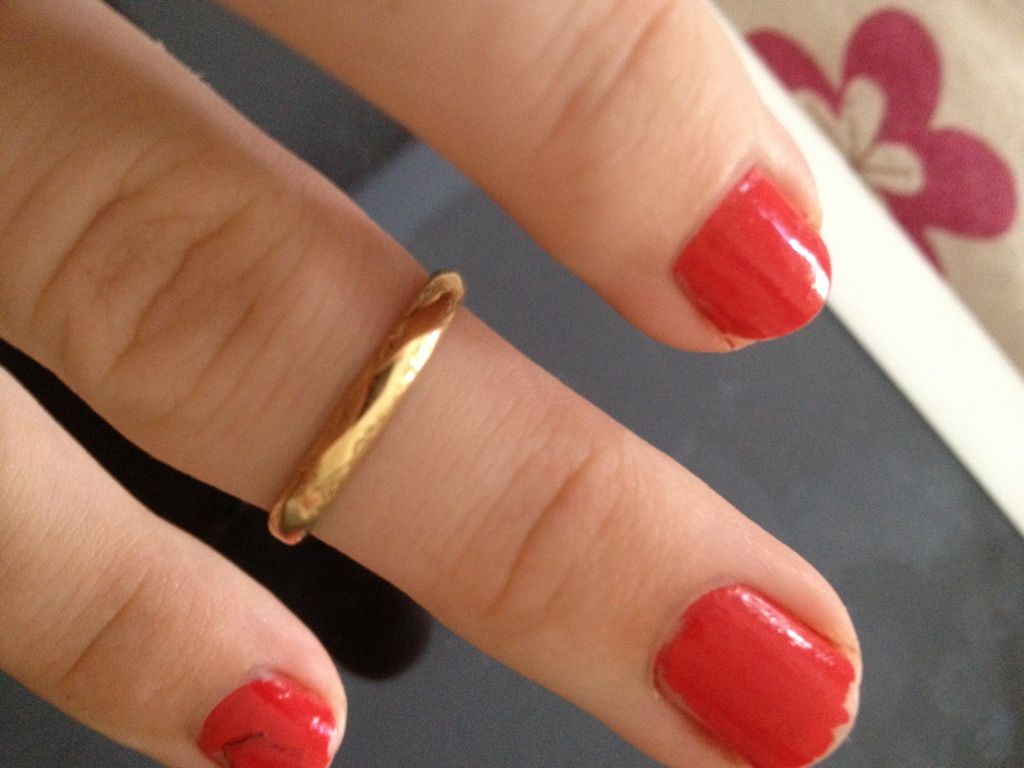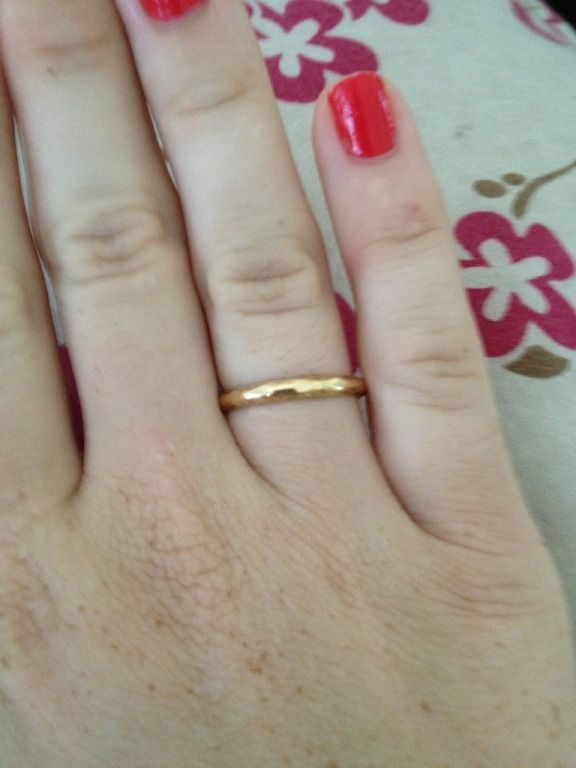 ---
04-29-2013, 11:39 PM,
dreamingofbling


The Florentine


Posts: 462
Threads: 41
Likes Given: 6
Joined: Jan 2013
RE: 18k yellow gold band
Bump, reduced to $130
---
Users browsing this thread: 1 Guest(s)